Welcome to the Louisiana Society of the Sons of the American Revolution Website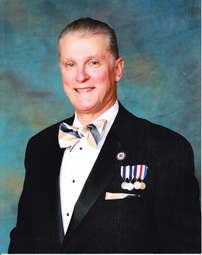 As citizens of the United States, you know that the world changed for the better on that fateful day of April 19, 1775. British and American soldiers exchanged fire in the Massachusetts towns of Lexington and Concord. On the night of April 18, the royal governor of Massachusetts, General Thomas Gage, was commanded by King George III to suppress the rebellious Americans, he ordered 700 British soldiers, under the command of Lieutenant Colonel Francis Smith and Marine Major John Pitcairn, to seize the colonists' military stores in Concord, some 20 miles west of
Boston
. A system of signals and word-of-mouth communication set up by the colonists was effective in forewarning American volunteer militia men of the approach of the British troops.
Henry Wadsworth Longfellow's
poem "Paul Revere's Ride" tells how a lantern was displayed in the steeple of Christ Church that night, as a signal to
Paul Revere
and others, causing a series of monumental events to be set into motion to form what is now the greatest nation on earth. From asymmetrical warfare and the greatness of the citizen warrior to the give and take of political discourse which occurred at Independence Hall during that hot summer of 1776, our ancestors demonstrated their great character, sacrifice, and honor in the fight for freedom.
We are members of the Sons of the American Revolution because we are descendants of those citizen warriors who went to war and sacrificed their lives to secure our liberty. We hope to raise our children so they will know the value of their citizenship and the sacrifices that were made to obtain that citizenship. We can join with other like-minded men in the SAR and together keep alive the memory of George Washington, our Founding Fathers, and the principles for which they fought in creating our great nation. Together as the Sons of the American Revolution, we keep alive this important history and through our shared volunteer work we seek to maintain and expand the meaning of patriotism in today's world, respect for our national symbols, the value of American citizenship, and the unifying force of "e pluribus unum" that was created from the people of many nations - one nation and one people.
I hope you will take every opportunity to further our mission,
to preserving the history of our patriots' and locating the graves of previously unrecognized patriots who are buried in the State of Louisiana. You can participate by joining the S.A.R. Everybody has an aunt or uncle or grandparent who retells the family history and how an ancestor fought in the American Revolution. Start with that story and trace your roots through the generations and celebrate your heritage, you will be surprised what wonderful information you turn up. It is a wonderful feeling to celebrate a new member's excitement of being able to demonstrate their connection to their patriot ancestor and their contribution to the cause for American Independence by being able to join our Society.
In addition to fostering new members, we promote our youth contests, ROTC, Eagle Scout, Orations, and Essay Contests, and other programs designed to bring the history and principles which our forefathers fought to secure into modern day focus. With over 500 members, the Louisiana Society has a long way to go to catch our neighbors on either side of us but we can be justifiably proud of our increase in membership over the last several years.
As the 85th president of the Louisiana Society Sons of the American Revolution, I thank you for your interest and ask you to consider joining our society and help to make it strong and vibrant.
---